Happy Halloween! Today is a rainy cold day for us here, but we'll still brave the rain later for some trick-or-treating. For now though, we're spending the day dry and warm inside.
1. Halloween at School -
Yesterday we had a Halloween party and parade at O's school and it was so much fun for all the children. Everyone came to school in their costumes, including our little dino! I was surprised he stayed in his costume for most of the morning and even kept the hat on. They paraded and trick-or-treated around school and had a special snack. He'll be suiting up again this evening for some trick-or-treating in our neighborhood.
2. Sugar Bit Winner -
I drew the winner for our
Sugar Bit giveaway
this week! Congratulations Jenny J. I will be emailing you and Natasha this afternoon!
3. Save a Little Love for Me
- It is so easy to get worn out and wrapped up in the busyness and stress of our days and leave nothing of ourselves for our spouse at the end of the day. This blog post encourages couples to not forget each other as we give our days our all. It's a great read in this season of life when our little children need us so much and our careers are blooming.
4. Birthday Fun -
I had lovely birthday this year! I dropped O off at school and did a little shopping. Keith came home early with a cake from Nothing Bundt Cakes, we ordered pizza from my favorite place for dinner and watched the Giants play in the World Series.
5. Bracelets -
I added two new bracelets to my collection this week, the
Gold Initial Bracelet from Gigglosophy
that you see above and another
Alex & Ani
.
I hope everyone has a dry and safe Halloween!
And I'm linking up with a whole lot of people today!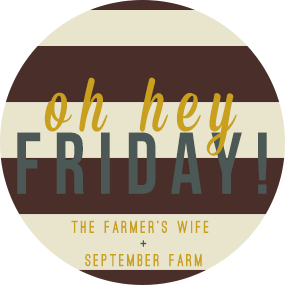 Friday Favorites with
A Little Bit of Everything
,
Momfessionals
, and
Grace and Love
.