Hey there! Late five happening today. The morning got away from me somehow and I was determined to get us out of the house this morning since it wasn't too wet or cold. We spent over an hour playing at our favorite play place, which was a blast, but ended on a sad note when O slipped on the floor in one of the rooms and busted him lip. Poor boy kept asking me "how you make ouchies go away?" the whole way home. He's fine and is napping now, so it's all good.
On to my five...
one.
Yesterday was school picture day at O's school and I'm so happy to report that it went well! I love looking at this picture of O next to that picture of Keith as a little boy. It is still so funny to me that when I was pregnant with O I though he would look just like Keith did when he was little, but surprisingly he actually looks a lot more like me.
And I still cannot believe our baby has already had his first school picture day. Thursday is my off day from helping in the classroom, so I didn't think I'd get to be there when his photo was being taken, but luckily he was in the first group to have their pictures taken, so I got to sneak a peek. The photographer was fantastic and really got O giggling, which made for some cute pictures. I can't wait to see the final product.
two.
We're heading to Disneyland in 22 days and we're so excited! Keith and I have been during Christmas a few times pre-O and it is so magical, and we can't wait to see it through O's eyes. I think he's going to have 20x more fun on this trip than he did on
his first trip to Disneyland
, which was really fun, so that's a lot of FUN!
three.
I'm considering giving the
Whole 30
a try. You're probably rolling your eyes right now because you know me and you know I totally failed at completing that juice cleanse that one time, and because you probably/maybe follow me on IG and I obviously love cookies, french fries and Mexican food...so we'll see! Right now is the worst time to start with Thanksgiving in two weeks and our trip to Disneyland in 22 days, but I think it is worth it to give it a shot, while making exceptions on those days. Right?
four.
Currently on my wish list? This cute
crossbody bag
, and it's under $100! The mushroom color is the most practical, but the fuchsia is so fun. What do you think?
five.
I'm in the process of creating a job chart for O--
I really like this one on Etsy
, but I'm going to make my own to meet our needs specifically. He always likes to be a "helper", so I think it would be a smart parenting strategy to capitalize on that and work it to our advantage when I need to get him to do things like get dressed, brush his teeth and clean-up his toys. And as always, I'll let you know how it turns out.
Have a great weekend!
And I'm linking up with a whole lot of people today!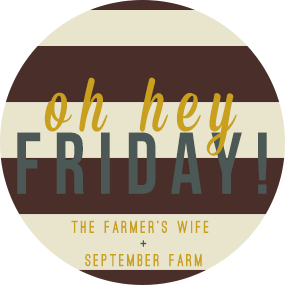 Friday Favorites with
A Little Bit of Everything
,
Momfessionals
, and
Grace and Love
.