Hey! Happy Friday, my friends! I'm happy to report that I'm pretty sure we're 95% in the clear of this stomach bug -- thank the Lord! I'm so sick of chicken broth and 7Up, and my hands are cracking from all the intense hand washing. Good news is that so far O and Keith have stayed healthy, because we've all got our hearts set on our trip next week -- and lots of fun planned!
Now, onto my 5...
1.
We had family photos taken for our Christmas cards a few weeks ago (by the lovely Carleigh of
Sweet Poppy Studios
), and I am thrilled with how they turned out. With a toddler, you're always worried you're not going to be able to get a single good shot with all the shenanigans that happens, so I was delighted to see how many great pictures we got from our mini session.
2.
Speaking of Christmas cards... Our cards from
Minted
are in transit to our house and will arrive next week while we're gone. Last year I had them in the mail on Black Friday. I'm obviously a little behind on
everything
Christmas this year; it's all happening way too fast for me. I've completely failed at making any treats for O's preschool classmates, have no gifts wrapped and never even got started on our Advent activities. Don't even get me started on The Elf -- no time for that this year.
Anyway, once we get back I'll only have 12 days to send them out before Christmas. Ek! Once I get them in the mail I'll be sharing them here too!
3.
Disneyland! We're SO excited to head down there next week! I'm making my lists for what to bring and made a quick last minute decision to buy this
Snack & Play Travel Tray
for O to use in the car. I think it will make snacks, playing and coloring
so much easier
. I'm loading up our iPad with apps and movies and some shows too. Any toddler app suggestions?
4.
My mom shared this picture on Facebook last week of me when I was about O's age -- maybe a
little
younger? If there was ever a any doubt that he looks just like his mama it is all gone now!
5.
If you're local, I wanted to share with you that
Tomatina
, an Italian restaurant, is opening it's seventh Bay Area location in San Mateo and hosting an opening event on
December 16!
Tomatina
is a very family friendly restaurant and was actually voted most kid-friendly restaurant in both Alameda and Marin over the past 2 years!
They'll be giving away more than 100 free meals at their opening event and collecting canned goods for the Second Harvest Food Bank!
Hope everyone has a lovely weekend! Next time you hear from me will likely be from Disneyland!
I'm linking up with all these lovely ladies today..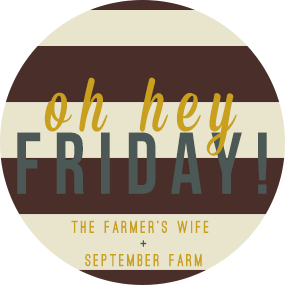 Friday Favorites with
A Little Bit of Everything
,
Momfessionals
, and
Grace and Love
.